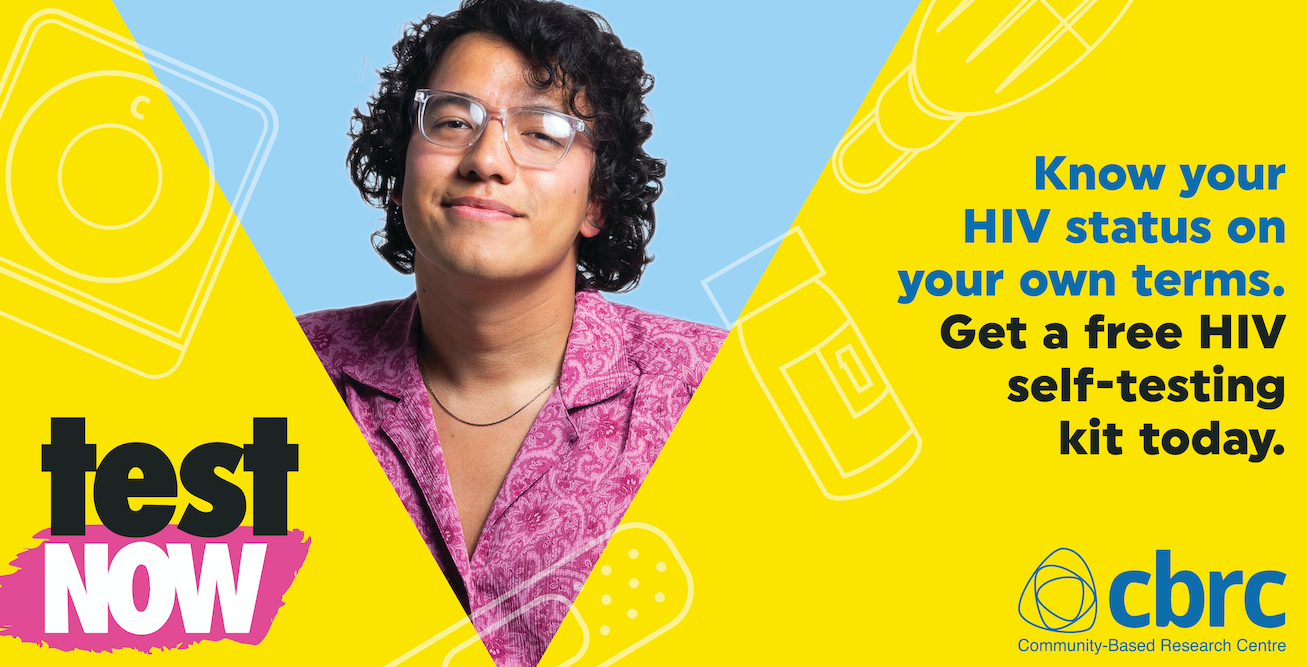 Test Now: Community Edition
Finding it hard to get tested? Test Now: Community Edition provides free HIV Self-Test kits to gay, bi, trans, Two-Spirit, and queer (GBT2Q) men, and non-binary people. These single-use test kits detect HIV antibodies in minutes using a drop of blood ⎯ and getting one is as simple as contacting us or your local sexual health centre, answering a few (optional) questions, and leaving with a kit. Tests can then be done on your own terms, wherever you feel comfortable. Once you complete your test, no matter what the result is, you can contact us for information, support, and referrals for things like confirmatory HIV testing (if your result is reactive) or HIV PrEP.
This project focuses on access to HIV testing for 2SLGBTQ+ folks, but anyone seeking a test is encouraged to reach out. You can access HIV Self-Tests at Halifax Sexual Health Centre (during a one day event in October 2021 – details TBA), Cape Breton Centre for Sexual Health, South Shore Sexual Health or by contacting our provincial office for more info. Find contact information here.
Test Now: Community Edition is a pilot study led by Community-Based Research Centre (CBRC), with the support of REACH Nexus, the Public Health Agency of Canada, and a network of more than 20 community-based organizations across the country. Your participation in this project will help us better understand the effectiveness and feasibility of HIV-self testing kit distribution through community-based organizations, so that we can make recommendations on how this work can be expanded in the future.
Click here to learn more about HIV self-testing, access an HIV self-testing demonstration video, and learn more about the project.