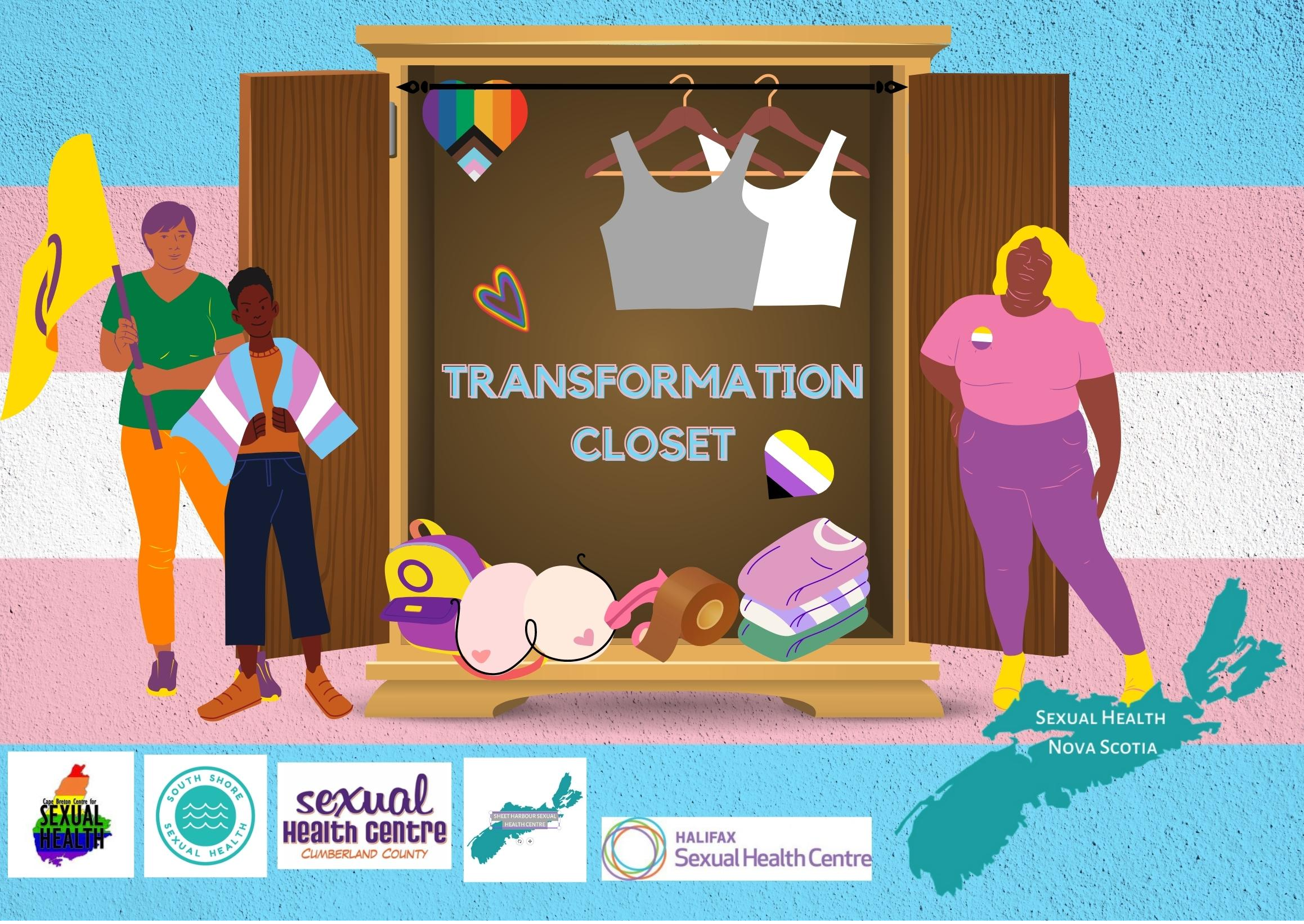 We are excited to announce that we are launching our province-wide Transformation Closet program. This program offers free gender-affirming gear to folks across Nova Scotia.
Unfortunately, funding for this program ended March 31, 2023. We are still accepting orders while supplies last. While we are exploring more sustainable funding options we are accepting donations to keep this program alive. Any donated funds will be used directly to purchase and send free gender-affirming gear to Nova Scotians. You can donate by filling out this form.
If you, or someone you know, would like to order a piece of gender-affirming gear please fill out this form. These items will be delivered to the pick up location closest to you, or if you are unable to access one of these locations please let us know and we will mail it to you. Mail packages will not have SHNS or Transformation Closet logos on them. As of now each individual can only request one item. The Transformation Closet is a program run in collaboration with our member-centers with support from community partners.
Gender-Affirming Gear Resources (provided by the Youth Project):
Gaffs:
Gaff Sizes, Wear and Care information sheet
Safer Tucking Brochure 
Binders:
Binder Size & Measuring Chart
Safer Binding Brochure
Binder Wear & Care Sheet
Bind Safe — The Get REAL Movement