Board of Directors
| | |
| --- | --- |
| Malory Beazley | Representative - Halifax Sexual Health Centre |
| TBA | Representative - Cape Breton Centre for Sexual Health |
| Tracy Walsh | Representative - Sheet Harbour Sexual Health Centre |
| Lisa Johnson | Representative - Sexual Health Centre for Cumberland County |
| Erin Carr | Representative - South Shore Sexual Health |
| Emma Van Rooyen | Co-Chair |
| Jenny Rand | Co-Chair |
| Bryah Boutilier | Secretary |
| Sara Brushett | Treasurer |
| Sarah Rodimon | Member-at-Large |
| Kathy McKay | Member-at-Large |
| Phillip Joy | Member-at-Large |
| Sarah Leslie | Member-at-Large |
| Lauren Sobot | Member-at-Large |
Staff

Stella Samuels (they/them) – Executive Director
As Executive Director Stella supports the sexual health centres in managing their collaborative projects. They are also the provincial spokesperson for SHNS.
Stella has a passion for social justice, sexual health, and finding innovative ways to be, work, and play together in communities. They have taken a winding career path that includes entrepreneurship, nonprofit work, municipal governance, academia, and book publishing…sometimes in tandem. They bring with them a diverse set of expertise in non-profit leadership, systems change, and diversity, equity, inclusion, and belonging.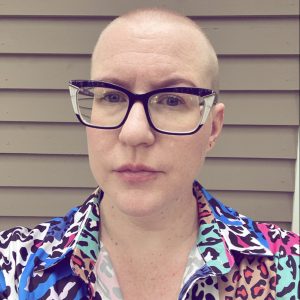 Leigh Heide (they/them) – Project Manager                                      SGR Registry & Warmline
Leigh Heide is queer, trans/non-binary, of settler ancestry, and lives with multiple chronic illnesses. They grew up on the south shore of Mi'kma'ki, where they currently live.
After studying theatre and working as an instructor/director creating improvised, social issue-based theatre with youth, they returned to school to focus on social work. They have worked with several community-based organizations with a focus on youth programming, social justice, health leadership and training, and 2SLGBTQIA+ education and support.
From 2018-2022 Leigh was Provincial Coordinator with Sexual Health NS, advocating for sexual, gender and reproductive health services and promotion, and they are excited to return to SHNS to work on the SGR Registry & Warmline Project.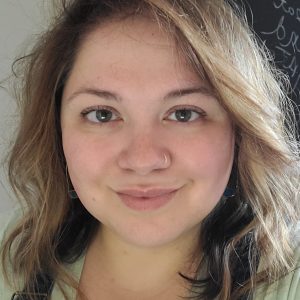 Chrissy Merrigan (she/they) – System Navigator                              SGR Registry & Warmline
Chrissy is a compassionate registered social worker with a diverse professional background, most recently working in end-of-life care. Chrissy approaches their work from an anti-oppressive and empowerment lens and is passionate about barrier removal.
Beyond her professional work, Chrissy has an extensive history of advocacy and volunteerism. Their commitment to community-driven solutions and social justice has led them to collaborate with local organizations, participate in community-building, and advocate for policy changes that positively impact the lives of their neighbours. Chrissy sits on the board of directors with Out of the Cold Community Association, and Life Rolls On/The Nova Scotia SurfAble Association. In her spare time, she enjoys planning queer community events, reading, volunteering, swimming in the ocean year-round, and pretending to be good at art.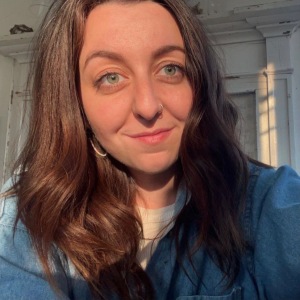 Kelsey Benoit (she/they) – Community Navigator                              SGR Registry & Warmline
Kelsey Benoit is a queer settler living in Mi'kma'ki who holds a Bachelor of Social Work from Lakehead University. They care about working in anti-oppressive spaces that value diverse experiences and inclusivity.
Kelsey is passionate about harm reduction and uses this approach to inform their work. She has spent years working alongside, learning from, and advocating for the rights of people who use drugs. Due to her experience working in and with Indigenous communities and community members, Kelsey strives to work from a lens which is increasingly anti-colonial and informed by Indigenous knowledges.
Kelsey's educational and work experience has involved destigmatizing healthcare, sexual health and 2SLGBTQIA+ education initiatives, community organizing and advocacy, as well as system navigation and case management.